Content provided by Robert Carp, Esq.
Are You Thinking of Applying For a Cultivation License or Dispensary License?
This is a seminar you CAN'T miss. 
On June 26th, 2017 at 9:30 a.m. we will be holding a seminar for people interested in applying for a dispensary or cultivation license and WANT TO WIN!
Come to the seminar given by the man who wrote the book!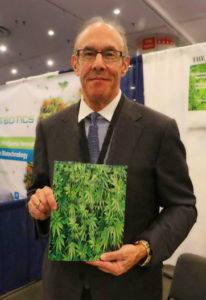 Robert Carp, Esq., is a Harvard trained government scientist who wrote the book on Marijuana Business Licensing.  He has won hundreds of licenses for applicants, and is considered the industry's leading advisor on preparing cannabis applications.   The book, available on Amazon or his website, retails for $249.95.    This 400 page book provides bullet proof answers to every question you'll find on any cannabis related application, especially Arkansas.
The Arkansas Cannabis Industry Association is hosting the seminar, and in cooperation with Carp Law Offices, LLC. has reduced the usual price of the seminar by half.   For $295 you'll get the Licensing Guide, and a seat at the seminar (9:30-1 p.m.) that will go over all of the tricks of writing a winning application. 
Can you afford to miss this?  Not if you want to learn all of the important scoring metrics and answers you need to have to win!
Visit www.marijuanabusinessoperations.com to register today!
Location:
Comfort Inn & Suites Presidential
707 Interstate 30, Little Rock, AR 72202