Are you thinking about applying for a medical marijuana dispensary or cultivation facility license in Arkansas?
Rx Solutions and Trinity Herbal Compliance are giving a seminar for prospective dispensary applicants about pharmacist consulting. They will talk about what the state requirements are for dispensary owners and the guidance they will provide to budtenders and medical cannabis patients in regards to treating qualifying conditions.
Both companies are planning on offering pharmacist consultant services to Arkansas dispensaries.
Arkansas medical cannabis dispensaries are required by the Alcohol Control Board (ABC) to have a pharmacist consultant identified to provide training to dispensary agents, development patient education materials, and be available by telephone for additional questions that may arise.
RSVP at the Facebook event page or by emailing Info@ARcannabis.org
Medical Cannabis Pharmacist Consultant Seminar for Dispensaries
Tuesday, August 1st
6:00pm to 7:00pm
Comfort Inn & Suites Presidential
707 Interstate 30, Little Rock, AR 72202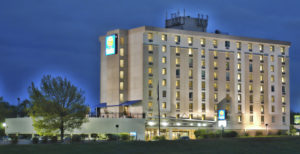 No charge – our goal is to educate prospective applicants in the Arkansas medical marijuana industry.
About Trinity Herbal Compliance and Dr. Rhonda Beck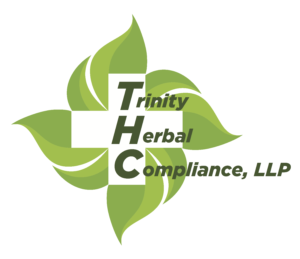 Trinity Herbal Compliance is committed to providing the medicinal cannabis industry with guidance in regulatory compliance, pharmacist oversight, dosage form expertise, treatment options, and dispensary agent education.
Dr. Rhonda Beck received her Doctorate of Pharmacy from the UAMS College of Pharmacy in 2002.  She is currently a member of the Arkansas Pharmacist Association and International Academy of Compounding Pharmacists.
Dr. Beck has over 15 years of experience as a clinical hospital pharmacist, geriatric patient care, and pharmaceutical compounding.  She is currently licensed in 11 states.  She is an expert in aseptic sterile compounding and formulation development in both sterile and non-sterile dosage forms
In 2010, Dr. Beck accepted a pharmacist position with US Compounding, an FDA registered 503 Outsourcing Facility that holds a DEA manufacturing license. She has spent this time focusing on patient specific compounding and bulk manufacturing.  She currently serves as Director of Pharmacy for 503B.
Dr. Rhonda Beck serves as President and CEO of Trinity Herbal Compliance.  She will also be at your service as your full-time Pharmacist Consultant.
About Rx Solutions and Dr. Brian King
Dr. Brian King recieved his Doctorate of Pharmacy from the University of Arkansas for Medical Sciences College of Pharmacy in 1993. Dr. King has over 20 years of experience in clinic hospital pharmacy, including pediatric and long term acute care (LTAC) practice. He is  Co-founder of Habibi's Home Medical, Inc. and Habibi's Durable Medical Equipment, Inc., a CHAP's accredited medical equipment company in Arkansas. Dr. Brian King is the President of Rx Solutions, LLC and one of its pharmacist consultants.
Seminar Presentation