Are you thinking about applying for a medical marijuana dispensary or cultivation facility license in Arkansas?
Brandon Thornton with Steep Hill, Kyle Felling with F.A.S.T. Laboratories, and the Arkansas Cannabis Industry Association are hosting a seminar to discuss everything related to medical marijuana testing in the State of Arkansas. Both companies plan on offering medical cannabis testing to future Arkansas cultivation facilities and dispensaries.
Please join us Tuesday, June 20th, from 6pm to 7pm.
RSVP at the Facebook event page or by emailing Info@ARcannabis.org
Agenda
Need for MMJ testing, patient care, and consequences of bad product – Brandon
Steep Hill Labs information – Brandon
Testing methods, equipment, and sampling – Kyle
F.A.S.T. Laboratories information – Kyle
Questions & Answers – Brandon and Kyle
Medical Cannabis Testing for Dispensaries and Cultivation Facilities
Tuesday, June 20th
6:00pm to 7:00pm
Comfort Inn & Suites Presidential
707 Interstate 30, Little Rock, AR 72202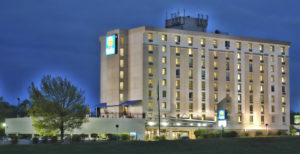 No charge – our goal is to educate prospective applicants in the Arkansas medical marijuana industry.
About F.A.S.T. Laboratories and Kyle Felling

Kyle W. Felling, Ph.D. is the Owner/Laboratory Director of Felling Analytical Services and Technology (F.A.S.T.), LLC.
He is an inorganic/analytical chemist with extensive industrial and academic laboratory experience. He brings expertise in gas chromatography, liquid chromatography, mass spectrometric methods, spectrophotometric, as well as many other chemical/physical analytical techniques.  He also has extensive experience in project and business management. In addition to forming F.A.S.T. Laboratories, Kyle serves as the environmental laboratory manager for a leading energy company (7 years). Earlier, he was a professor at the South Dakota School of Mines (3 years) and at the University of Central Arkansas (5 years) where he ran successful research laboratories in addition to his teaching responsibilities. Prior to these professional stints, he also served a postdoctoral research fellowship at the University of Alabama.  In these roles, Kyle has been involved in research involving new material/product development, technical services, quality assurance/control, and analytical method development and validation.
Kyle has published a number of research papers and received research funding in the areas of inorganic/analytical chemistry focusing in areas of fluorine chemistry, analytical separations, and the energy industry. He is a member of the Society of Petroleum Engineers and the American Chemical Society. Kyle holds a Doctorate of Philosophy in inorganic chemistry from the University of Texas at Austin and a Bachelor of Arts in Chemistry from Hendrix College.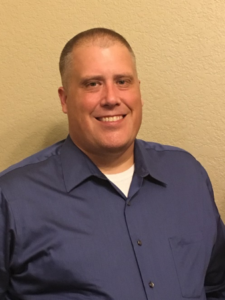 About Steep Hill Labs and Brandon Thornton

Brandon Thornton, Co-Owner & CEO of Steep Hill Arkansas, is also the Vice President of Pharmacy Operations for Custom Pharmacy Solutions in Birmingham, AL. He previously served as the Director of Pharmacy Operations for CHD Meridian Healthcare in Nashville, TN. He received a Doctor of Pharmacy degree from McWhorter School of Pharmacy at Samford University and is licensed to practice pharmacy in seven states, including Arkansas. He is a member of the Society of Cannabis Clinicians and resides in Little Rock, Arkansas.
Steep Hill Labs, Inc. is the world's leading cannabis science and technology company with extensive expertise in lab testing, remote testing, genetics, R&D, and the licensing of our intellectual property to strategic partners across the globe. No other cannabis company brings each of these areas of expertise into one highly synergistic whole.  Steep Hill's foundation was built on testing and analyzing medical and recreational marijuana to ensure compliance with public safety standards.  In 2008, Steep Hill opened the first commercial cannabis lab in the United States and the company has been on the cutting edge since its inception. Steep Hillis expanding throughout the United States, and globally. With the goal of helping the rest of the world adopt "best practices" in cannabis testing, the company also provides expert consulting services to legislators and regulators in many countries, states and municipalities around the world.