Are you thinking about applying for a medical marijuana dispensary or cultivation facility license in Arkansas?
If so, surety and performance bonds are part of the application requirements.
Please join us Tuesday, May 9th from 5:30pm to 6:30pm as we conduct a presentation on all things bonding & how it will apply to the Arkansas medical marijuana industry.
What are Surety & Performance Bonds and how do they apply to the medical marijuana industry?
Tuesday, May 9th
5:30pm – 6:30pm
Comfort Inn & Suites Presidential, 707 Interstate 30, Little Rock, AR 72202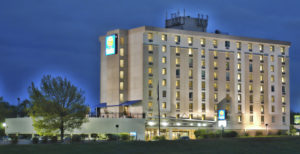 No charge – our goal is to educate prospective applicants in the Arkansas medical marijuana industry
RSVP at the Facebook event page or by emailing Adam.Grimmett@insurica.com
The seminar will be conducted by Adam Grimmett with Risk Services of Arkansas: