Are you thinking about applying for a medical marijuana dispensary or cultivation facility license in Arkansas?
General Cannabis and the Arkansas Cannabis Industry Association are hosting a seminar to discuss the cultivation, production, and retail sides of the cannabis business.
Please join us Tuesday, June 6th, from 5:30pm to 6:30pm as we conduct a seminar on operations within the cannabis industry. A question and answer segment will follow the presentation.
The seminar will be immediately after the MMC meeting, so we'll have complimentary pizza, beverages, and snacks available.
Operations Information for Medical Marijuana Dispensaries and Cultivation Facilities
Tuesday, June 6th
6:00pm to 7:00pm (immediately following the MMC meeting)
Comfort Inn & Suites Presidential
707 Interstate 30, Little Rock, AR 72202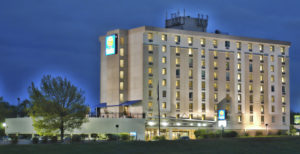 No charge – our goal is to educate prospective applicants in the Arkansas medical marijuana industry.
About General Cannabis
General Cannabis Corporation is the comprehensive resource for the highest quality service providers available to the regulated Cannabis Industry. We are a trusted partner to the growing, processing, and dispensary sides of the cannabis business. We do this through a combination of strong operating divisions such as real estate, consulting, security, financing and the distribution of important infrastructure products to grow facilities and dispensaries. As a synergistic holding company, our subsidiaries are able to leverage the strengths of each other, as well as a larger balance sheet, to succeed.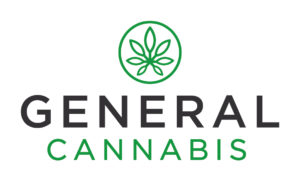 About Hunter Garth
The seminar will be conducted by Hunter Garth, a Managing Director at General Cannabis. Hunter Garth joined the Marine Corps at the age of 19, and was leading teams in operations by the time he was 21. In fact his 21st birthday was spent leading a team in eastern Africa. He then came home and was sent to many different schools to build leadership qualities and operational skills. In 2011 he was sent to Helmand, Afghanistan and directly engaged in combat operations for 8 months. Participating in over 175 combat missions as a Designated Marksman for an Assault Platoon, these 8 months would prove the turning point for him. He was Honorably Discharged from the Marines in 2012 and two days later went to work in the corporate world at Merrill Lynch. Unhappy with his move, he decided to seek self driven success. He then moved to Colorado in order to start his own company, within 1 year he successfully started a protection firm and was nationally recognized through training programs and speaking engagements.
RSVP at the Facebook event page or by emailing Info@ARcannabis.org