At this symposium, you will learn about the research and real world examples of medical cannabis use throughout the world. Space is limited so be sure to click "going" on the Facebook event page.
Don't miss this lineup! We're going to have real doctors, real experts, keynote presentations, educational tracks, and even a patient panel with Arkansans from across the state.
This symposium is your chance to get legal…
Dr. Tammy, an Arkansas licensed physician, will be completing private evaluations and medical marijuana written certifications
in Ft. Smith from 8:00 am to 8:00 pm on Saturday, July 29th.
*See event photos for more info.
Symposium Agenda:
6:00 pm Patient Access Tutorial & How to Get Legal
Corey Hunt—Co-Founder, Illegally Healed
6:15 pm Cannabis for Cancer Patients
Joe Goldstritch, M.D.
6:30 pm Arkansas Cannabis Industry Update
Storm Nolan—President, Arkansas Cannabis Industry Association
6:35 pm Students for Sensible Drug Policy
Nick Dial, SSDP
6:45 pm Patient Panel
Panelists: TBA
7:00 pm Audience Q & A
All panelists and presenters.
Medical Cannabis Patient Symposium
Saturday, July 29th
6:00pm to 7:30pm
Hampton Inn by Hilton
6201-C Rogers Ave., Fort Smith, AR 72903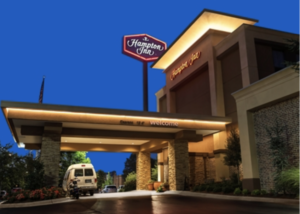 No charge – our goal is to educate Arkansas medical cannabis patients.