Are you thinking about applying for a medical marijuana dispensary or cultivation facility license in Arkansas?
Jerimy Frailey, COO of Emerald Gold Extractors, a manufacturer of high quality BHO extraction equipment, will educate dispensary and cultivation applicants and patients about ethanol extraction technology. Ethanol has been gaining on butane and supercritical CO2 as a solvent of choice for producers manufacturing high-quality cannabis extracts. Here's why some believe that ethanol is the overall best solvent for cannabis extraction.
Jerimy's presentation will be followed by a Q&A session.
Please join us Tuesday, August 22nd from 6pm to 7pm.
RSVP at the Facebook event page or by emailing Info@ARcannabis.org.
Medical Cannabis CO2 Extraction Seminar
Tuesday, August 22nd
6:00pm to 7:00pm
Comfort Inn & Suites Presidential
707 Interstate 30, Little Rock, AR 72202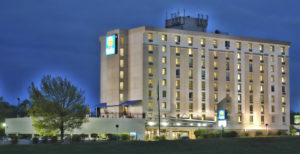 No charge – our goal is to educate prospective applicants in the Arkansas medical marijuana industry.

About Jerimy Frailey and Emerald Gold Extractors
Mr. Jerimy Frailey is the COO of Emerald Gold Extractors, LLC. While with Emerald Gold, he has worked with several companies developing different methods of extraction.  Jerimy is also the electrical/OSHA supervisor for Affordable Distillery Equipment, LLC.
Founded in 2015 and located in the hills of the Ozarks, Emerald Gold Extractors produces a wide range of extraction equipment.  Working with companies large and small, utilizing different methods of extraction, Emerald Gold has been there from design to production. Contact us today to see how we can help you with your extraction needs.