Are you thinking about applying for a medical marijuana dispensary or cultivation facility license in Arkansas?
Andy Joseph, President of Apeks Supercritical, an industry leader in cannabis processing technology, will educate dispensary and cultivation applicants and patients about CO2 extraction technology.
With CO2 as a solvent for cannabis oil extraction, no toxins, heavy metals or hydrocarbon materials come in contact with the extracted oils. Generally Regarded as Safe (GRAS) by the FDA for use in food products and commonly found in carbonated beverages. This extraction method ensures that the extracted material is free of residual solvents.
Andy's presentation will be followed by a Q&A session.
Please join us Tuesday, August 15th from 6pm to 7pm.
RSVP at the Facebook event page or by emailing Info@ARcannabis.org.
Medical Cannabis CO2 Extraction Seminar
Tuesday, August 15th
6:00pm to 7:00pm
Comfort Inn & Suites Presidential
707 Interstate 30, Little Rock, AR 72202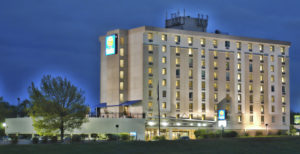 No charge – our goal is to educate prospective applicants in the Arkansas medical marijuana industry.
About Andy Joseph and Apeks Supercritical
Andy Joseph is the President of Apeks Supercritical, an Ohio-based manufacturer of fully automated subcritical and supercritical carbon dioxide (CO2) botanical oil extraction systems. Andy is an engineer, a fabricator, and veteran who learned about mechanical operations and principles during six years in the Navy operating nuclear submarine reactors. Andy has worked tirelessly to share his expertise with Ohio's lawmakers at the local, county and state level to ensure the medical cannabis program in Ohio is successful for both patients and businesses. Andy is the holder of five patents, including the Valveless Expansion Technology featured on all Apeks systems.