Arkansas' first grade for medical marijuana access from Americans for Safe Access is a B-.
The mission of Americans for Safe Access is to to ensure safe and legal access to cannabis for therapeutic use and research.
Arkansas did well in their patient rights and civil protection section, scoring a 93/100. In the access to medicine section, where we scored 68/100, we lost most of our points because our state law doesn't allow for personal cultivation, as would have been allowed if Issue 7 passed (as opposed to Issue 6, which did pass).
Many points were lost in the consumer safety and provider requirements section simply because the rules and regulations haven't been finalized yet.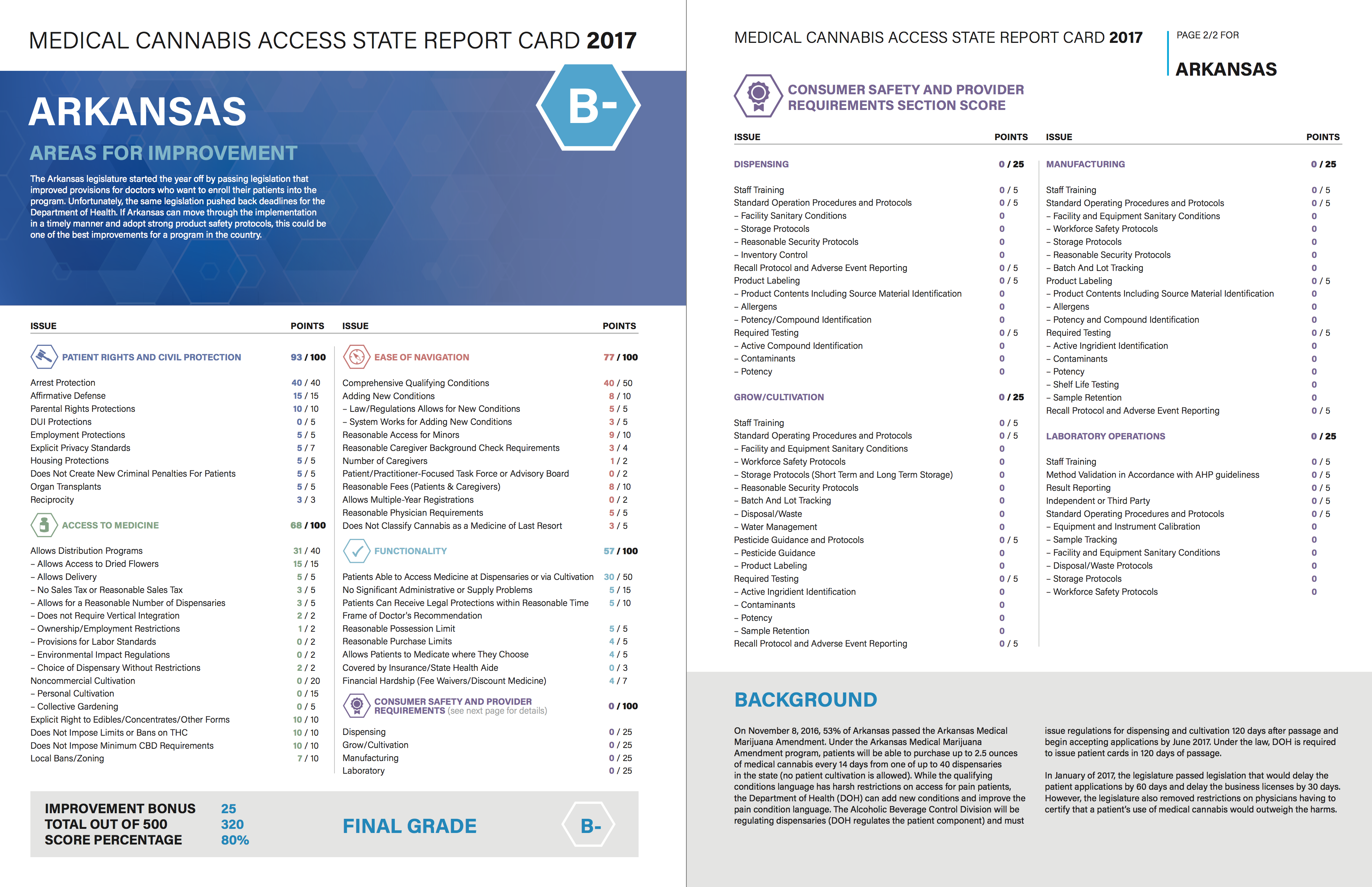 Download the Arkansas-specific page.
Download the entire report showing the grades of other states.