The Arkansas Medical Marijuana Commission (AMMC) has completed the rule-making process for dispensary and cultivation facility applications.
Here are the final draft rules.
State law requires that all rules be subject to a public hearing. In this case, the AMMC appears to be open to changing the proposed rules if they receive strong public feedback one way or the other.
Please mark your calendars:
AMMC Application Rules Public Hearing
March 31st, 2017
2pm to 6pm
UALR Bowen School of Law
Friday Courtroom
1201 McMath Avenue
Little Rock, AR 72202
Here's the official public notice.
We will publish a list of proposed changes to the rules that we feel are most important to Arkansas' cannabis industry, so please check back here often.
The UALR Bowen School of Law is located at the NW corner where I-30 and I-630 come together near Downtown Little Rock: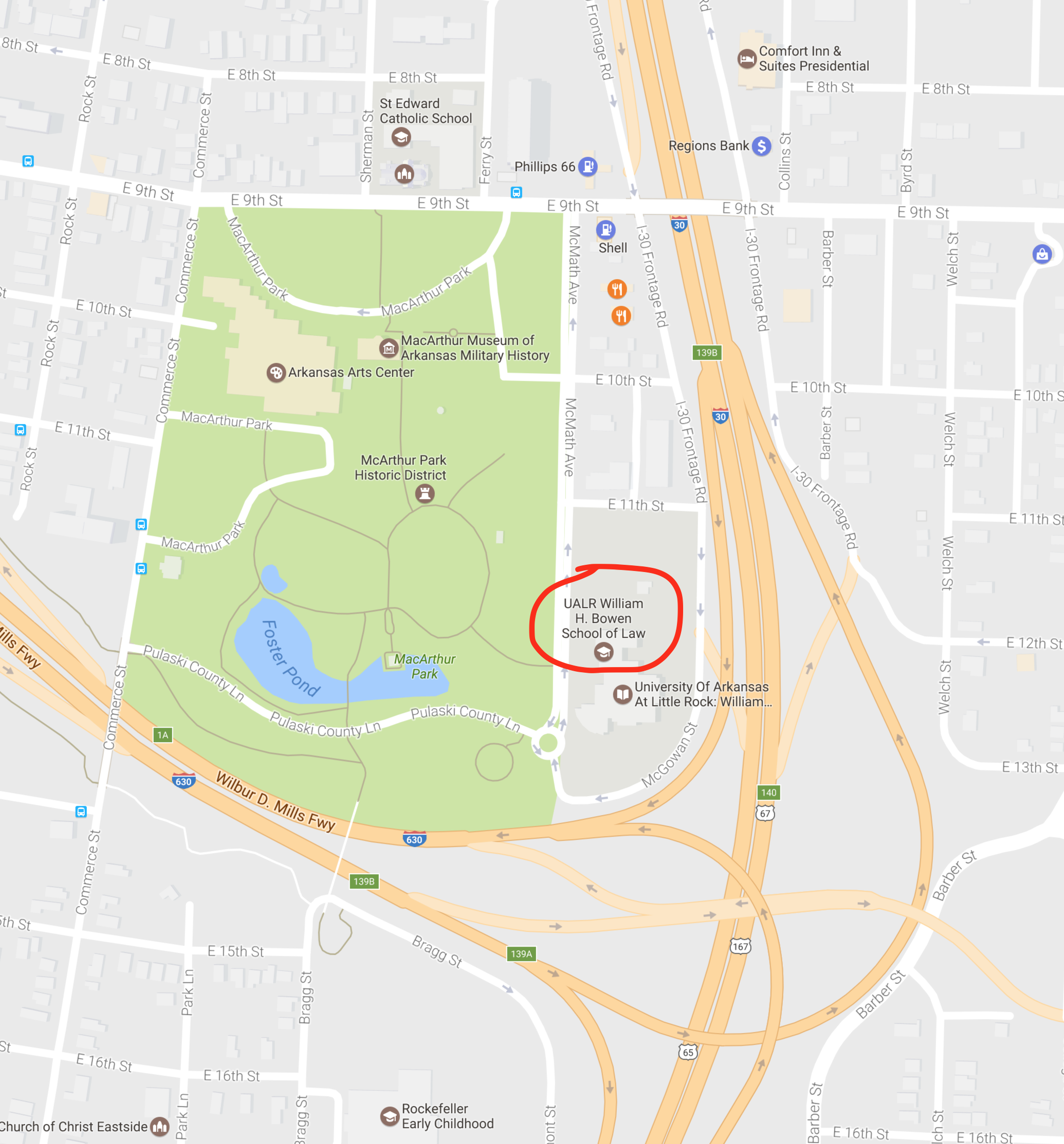 Please plan on arriving early to get a seat.