Here are a few of the jobs that will soon be available at all Arkansas dispensaries:
Bookkeeper
Brand Sales Representative
Cannabis Chef
Compounding Technician
Cultivation Director
Delivery Driver
Facility Assistant Manager
Facility Manager
Grower
Human Resources Manager
IT / Support Staff
Inventory Controller
Laboratory Technician
Patient Consultant
Pharmacist
Receptionist
Security
Special Program Director
Trimmer / Harvester
Wholesale Manager
If you're ready to learn more about Arkansas regulations, dispensary basics, and take an in-depth look at the variety of products used by today's medical cannabis patient we have tailor-built a training program for you. Tickets are available now on Eventbrite.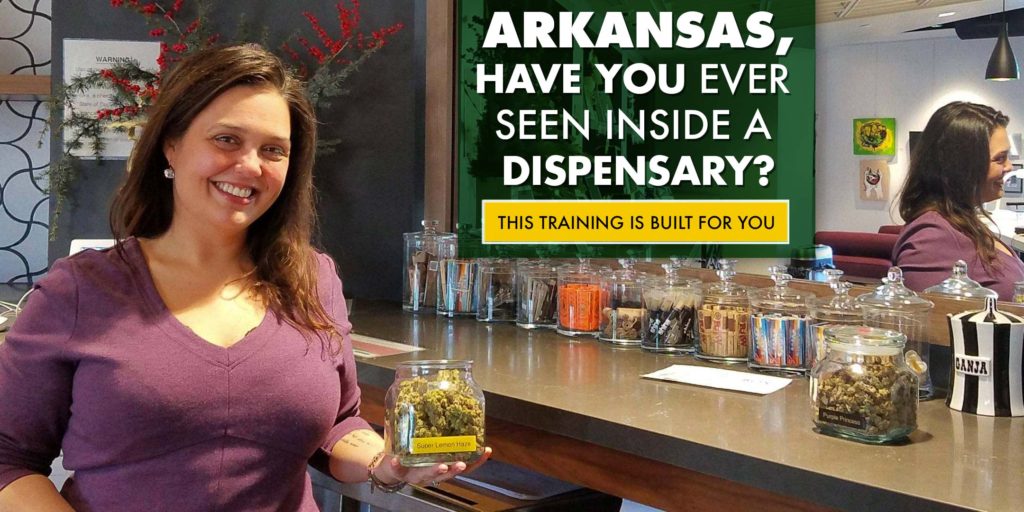 Learn the essential skills to professionally and compassionately consult critically ill patients and anticipate their needs. Click here to reserve your seat!
Sat, January 20, 2018 11:00 AM – 5:00 PM CST
DoubleTree by Hilton Fort Smith City Center
700 Rogers Ave, Fort Smith, AR