Here's How To Register For A Medical Cannabis Patient Card in Arkansas
Could it be as easy as 1-2-3 to register for medical marijuana in Arkansas? Regulators say "yes" and they are using the power of technology to make the process fast and convenient for patients across the Natural State.
The Arkansas Department of Health (ADH) will begin accepting applications for medical marijuana patient cards no later than June 30th, 2017.
The easiest way is to apply online with the Arkansas Department of Health.
Visit your doctor (Arkansas M.D. or D.O.) and provide them a blank certification form. Your doctor only has to certify that you have a qualifying condition.
Complete the online form on the ADH website and upload a photo of your doctor certification and your Arkansas state I.D. or drivers license.
Pay the $50.00 yearly fee. You can pay ADH online with a debit or credit card.
The ADH should mail your patient identification card no later than December of 2017.
Alternativley, the completed application and fee may be submitted by mail. You can request a paper application by mail by calling the ADH at 501-682-4982.
If your physician won't agree to complete a written certification for you, this is our list of doctors willing to write medical marijuana certifications.
Current list of qualifying medical conditions:
Cancer
Glaucoma
HIV+/AIDS
Hepatitis C
ALS (Amyotrophic Lateral Sclerosis)
Tourette's Syndrome
Crohn's Disease
Ulcerative Colitis
PTSD (Post-Traumatic Stress Disorder)
Severe Arthritis
Fibromyalgia
Alzheimer's Disease
Cachexia or Wasting Syndrome
Peripheral Neuropathy
Intractable Pain

Defined as pain that has not responded to ordinary medications, treatment, or surgical measures for more than six (6) months

Severe Nausea
Seizures

Including without limitation those characteristic of epilepsy; or severe and persistent muscle spasms, including without limitation those characteristic of multiple sclerosis
Helpful Information To Provide To Your Physician About Medical Cannabis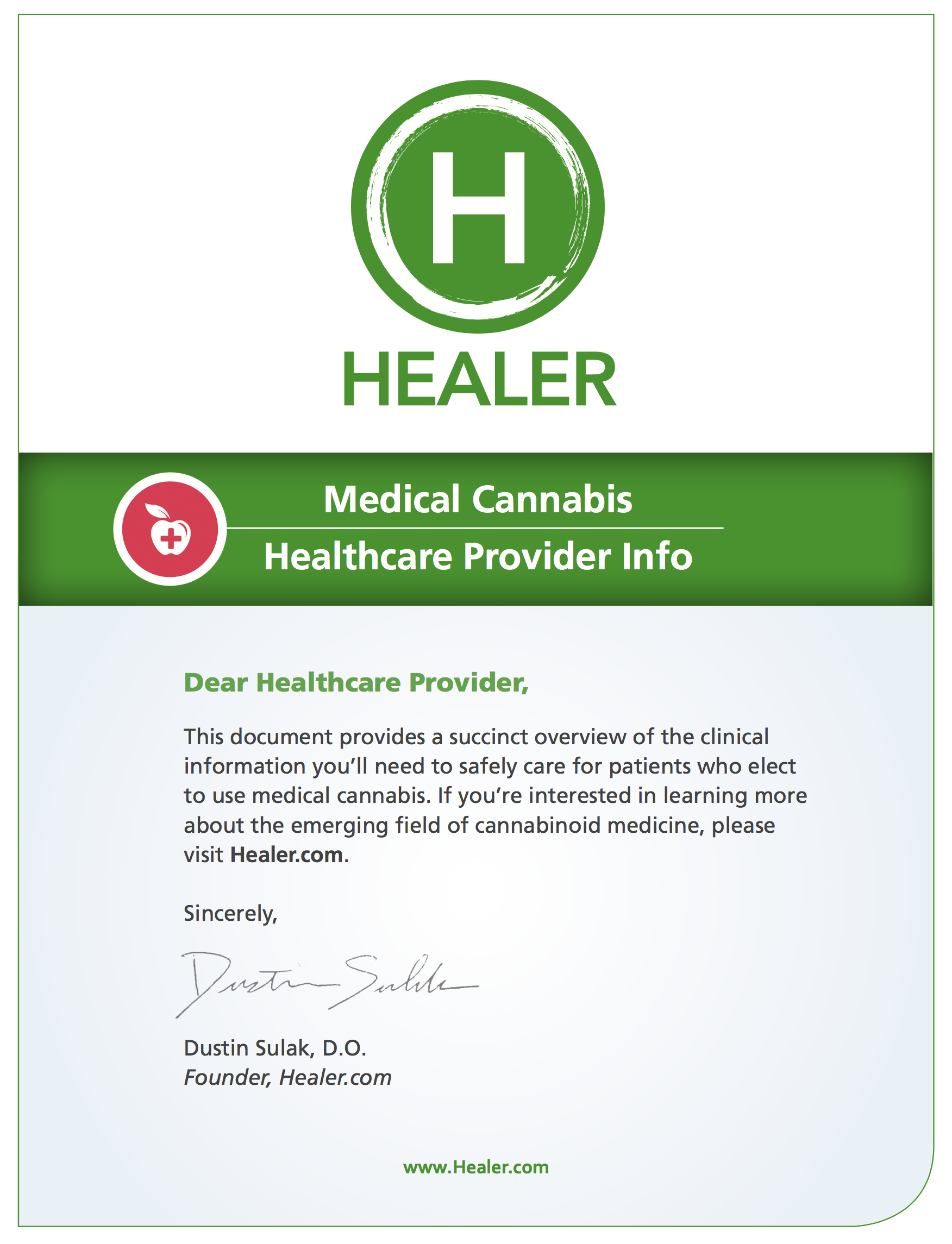 Click Here to Download and Print for Your Physician